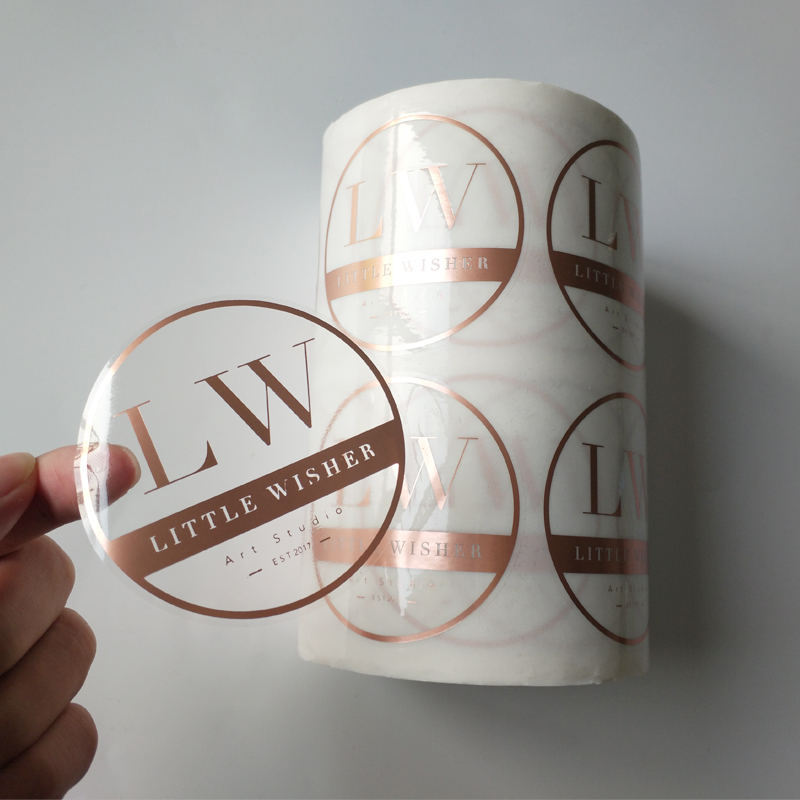 CMYK Printing Transparent Vinyl Stickers Cosmetic Bottle Packaging Roll Label, Adhesive Customized Printer for Cosmetic Products
Size : 10x15cm or Customilzed
Material Type : Adhesive vinyl clear pp
Shape : roundn
Package : roll, sheet or indivisual sheet
Printing Color : CMYK/Pantone
Top Coat : Glosy varnishing
Description
The cosmetic label was printed on adhesive synthesis paper material with matt lamination.
C
myk printing transparent stickers cosmetic bottle packaging roll label,adhesive customized printer for cosmetic products
Product Description
Details of transparent bottle labels :
Material: adhesive transparent material
Szie&shape: customised
Color: CMYK / Panton
Usage: product packing
Feature: waterproof , oil proof , strong sticky ,refrigerated
Package: roll
Related Products for reference:
Choose Your Suitable Sticker Material:
paper
package, jar, can, bottle, etc
white PE
package, bottle, cosmetic, skincare, household, etc
clear PE
bottle, cosmetic, haircare, skincare, etc
white PVC
promotion, outdoor, advertisement, etc
clear PVC
promotion, outdoor, window, car, etc
pearly film
cosmetic, skincare, etc
silver PP
bottle for Eliquid, healthy care product,etc
clear BOPP
bottle, cosmetic, food, window, etc
clear PET
bottle, cosmetic, skincare,etc
silver PET
bottle for Ejuice, healthy care product,etc
Click here to chat your suitable material requirements
Packaging:
Company Information
Why choose us?
Beyond Label story began over 10 years ago in Dongguan China.
We have developed a reputation for quality printing labels and superior service.
Complete Technologies & Quick Run & High Quality

Free and Quick Response

Professional Teams

Experienced WorkersReasonable Price, efficient production time and good after-sales service!
FAQ
Questions
Answers
1. What is your MOQ?

500 pcs

2. What details required for a quotation? custom labels for bottles

sticker material, size, order quantity,ect

custom labels for bottles

3. What's production time ?
3-6 working days custom labels for bottles
4. Shipping method and shipping time? custom labels for bottles

DHL/UPS/TNT/FedEx: 3-6 working days

5. Can I have sampels before my order? custom labels for bottles

Yes.

We'd accept freight payment to get free stock samples.

6. How long can I get stock samples? custom labels for bottles

Sample will be sent in 24hrs and get it in 3-5 working days. custom labels for bottles