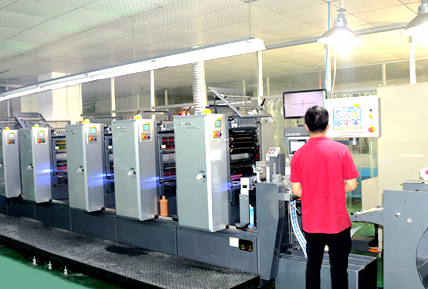 6 Colors UV Rotary Offset Printing Machine
Our UV offset label printing press is perfect and ideal for custom label printing. Comparing to flexo printing press, the printing plate cost of ours is very cost saving. And at the same time, the printing speed is very quick.
All kind of label materials are suitable to this machine. Such as custom label mateiral for food labels, beverage labels, household labels, bath&beauty labels , eliquid labels and shipping labels etc. Under the offset printing mode, the labels could have a very perfect display to full color printing .
Besides of the advanced printing precess, with a professional degree in printing technology, Mr. Zhu has rich experiences in operating printing press. He is an expert in printing materials .
Also, he is good at color management system, and has the competence in controlling printing color to achieve the goal of well matching customer's highest demanding on color in a speedy and accurate manner. With more than ten years' experiences in color printing, his professionalism and extraordinary work always win the trust and praise from our clients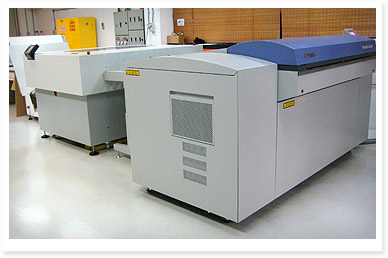 CTP Printing Plate Making Machine
Our CTP output plate machine uses thermal printing plate. It is the most economic printing plate. And it brings great flexibility and convenience to our label printing .
Ms Lin has over 8 years' experince in color printing and packing industry. And currently works as the manager of pre-printing department. She is knowledgeable regarding pre-printing, printing and post -printing processing principles and techniques and has rich experiences in color monitoring and management of all kinds of printing techniquies.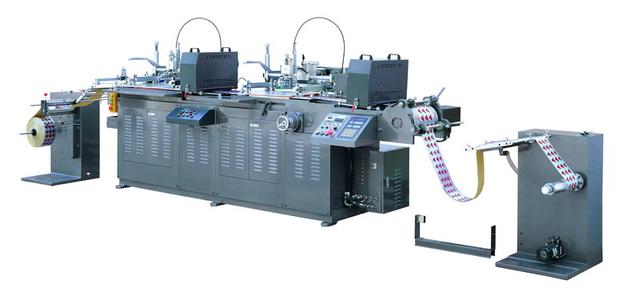 Roll to Roll Screen Printing Machine
Screen printing is the best option for designs that requires a high level of vibrancy, when printing on dark surface or for specialty products. The ink in screen printing is applied thicker than digital printing or offset printing, which results in brighter colors even on darker surface.
At Charmza Label, we are proud to stand behind each printing method .Not only do we offer good materials to print your design on ,we also have chosen the best printing methods to make your deisgn as vibrant and long lasting as possible.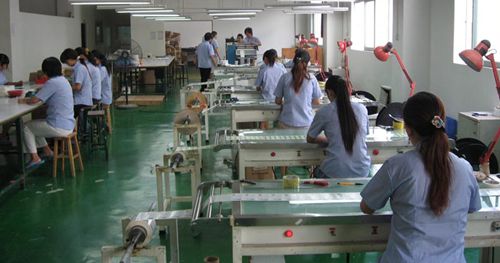 Quality Control System
Quality always comes first . The ideology of quality priority has been frealy promoted and applied by all Charmza Label member.Inspection and QC professionals stictly follow the "Triple Dimension Inspection Procedure" in Charmza Label. The only purpose is to ensure that every single label comes out from Charmza Label Printing is satisfying to our customer.
Along with complete production machine and advanced test machines, our quality control procedure as below :
Step 1. Raw Material Inspection : Check all in-coming raw materials and keep records;
Step 2. Pre-print Sample Checking: Sample checking, pre-print design checking, ensure pre-print sample quality
Step 3. First Item Inspection: First item inspection during production
Step 4. Production Inspection: On-production Inspection, ensure every procedure runs with high quality and consistency
Step 5. End Item Inspection: End item inspection on production, keep full records to make sure that every single step is traceable
Step 6. Pre-shipment Inspection: Final inspection before shipment for quality and packaging
We pride ourselves on achieving very high levels of labelling performance, low scrap rates for our customers and superior printing standards!
.